Are you considering a new career path? If you're searching for a role that allows you to flex your creative muscles and ensures job stability and financial security, look no further than digital marketing.
As companies continue to transition into e-commerce and rely heavily on the internet to generate leads, more specialists with a profound knowledge of online platforms and traditional marketing strategies will be needed. The value of the digital marketing industry is projected to grow to an astonishing $980.2 billion by 2026. As you can imagine, there is a significant labour gap that needs to be filled, and since there are few signs of the market slowing down, you can expect digital marketing roles to be yours for the taking. You can gain the skills you need to take advantage of the rising demand for digital marketing skills in our digital marketing program.
Cumberland College's new BC campus has everything you need to equip you with the digital marketing skills needed to enter this career. You'll acquire knowledge through practical, hands-on training while working on real marketing projects. Read on to learn four reasons why our digital marketing diploma is a great fit for you.
1. Learn From Working Digital Marketing Professionals
Knowledge is power! When it comes to fresh new industries, the more insider information you can get your hands on, the better. Since the digital marketing field is rapidly developing, to ensure that you're making informed career decisions, it will be helpful to collect all of the information you possibly can. When you enrol in our digital marketing diploma program in BC, you'll be instructed by working experts in the field who understand all of the changing trends within the industry. They will incorporate their first-hand experience into their lessons and keep you updated on important developments in the field. 
2. Our Digital Marketing Training Provides a Well-Rounded Skill Set
Many assume that a tech career requires skills like coding or computer programming, but after completing digital marketing training, you'll find that many different aptitudes are needed and valued. Creatives and administrators, for example, can find plenty of opportunities to lead and create marketing strategies and campaigns to drive traffic to business sites and generate leads. Within a digital marketing team, you'll work with a varied group of people with unique talents that complement your own. 
Our program prepares you with a well-rounded set of competencies that allow you to choose which area of the industry you'd like to specialize in. Whether you're interested in social media advertising, search engine advertising, or more technical digital marketing activities, such as coding and automation, you'll leave our program prepared to begin your role confidently.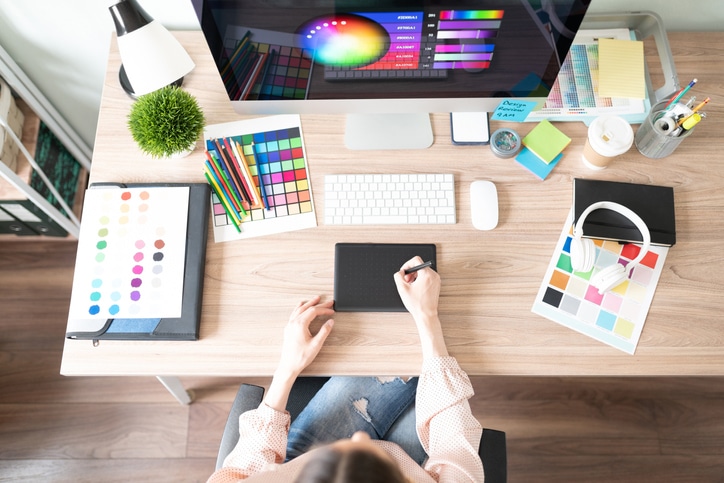 3. Choose to Study in Person or Online
Many of our students lead busy lives with familial obligations and other commitments. Knowing this, we make it a priority to provide each student with options that facilitate the successful completion of their training. For some, this involves attending the program online; a format that affords them the flexibility they need to attend to important aspects of their lives. That being said, some students learn best in an in-person setting, which is why we offer both course formats. Cumberland College BC takes pride in the way we accommodate students.
4. Get the Opportunity to Practice Through Hands-On Training
In addition to a vast knowledge base, you'll receive the opportunity to put your new skills to work through hands-on practice working on real digital marketing campaigns. You'll receive all of the support you'll need to launch your career with confidence. Learn the fundamentals of highly valued skills like social media advertising, marketing automation, search engine optimization, and much more in a modern digital marketing program in BC taught by experienced industry professionals.
Are you ready to enroll at our digital marketing college in BC?
Contact Cumberland College BC to learn how you can get started.