Great corporate leaders are always looking for ways to increase employee productivity while creating an engaging and supportive environment. Setting the stage for your employees to flourish is an important part of your role as an effective team leader. Digital training for your corporate team can be the way to achieve these goals.
At Cumberland College, our Corporate Training program in Montreal provides a roadmap for companies to navigate the digital landscape. Digital technology has completely shifted the way both businesses and consumers operate, creating another world for us to live, work, buy, and conduct business in. Staying up to date with these rapid shifts in technology is imperative for seamless and dynamic work in your corporate team. Continue reading to discover how digital training for your team can help you improve employee engagement.
Help Employees to Feel Connected to Their Work
When you give your employees the opportunity to learn new skills in an exciting, forward-thinking environment, you allow them to become more invested in their work. With a training program at Cumberland College, your employees can develop advanced digital skills that will improve the efficiency of their work. When you give them the tools to maximize their potential, their confidence and connection to their work will skyrocket.
In these ways, investing in digital marketing coaching at Cumberland College is a win-win for both staff and management. When your employees become more connected to their work and feel their efficiency improving their performance, they will find more satisfaction in their roles. In turn, when employees experience a personal engagement with their work, the management team will benefit from improvements in their performance.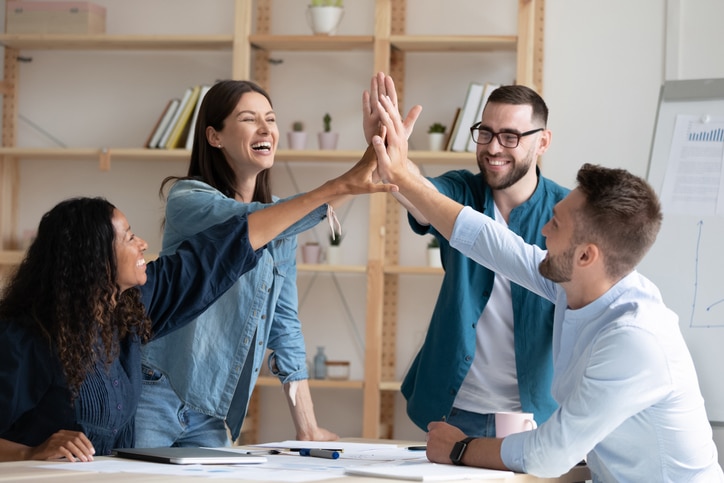 Encourage Employees to Take Pride in Their Skills After Corporate Digital Training
Giving your employees the opportunity to gain hands-on experience during their corporate digital training will encourage them to take greater responsibility in their work. When you enrol in training at Cumberland College, your team won't fall victim to passive learning. Instead, they will take part in practical exercises that give them industry experience working on real-world digital marketing projects. 
Our program relies on industry-standard tools and platforms to give your employees the chance to familiarize themselves with the software they'll be using in their day-to-day work. Employees can rest assured that they have the relevant skills to succeed in their industry today, encouraging a sense of pride and ownership in their work as they look to advance their careers.
Give Employees the Tools to Drive Company Growth
Studies show that organizations that report high levels of employee engagement outperform others by over 200%. From day one of our corporate training course, your employees will learn skills that they can put into action to drive growth and performance in your organization.
With newly acquired skills from Cumberland College, your team will be ready to create ad campaigns with real budgets and optimize them for the best results. Through experience working on real digital marketing projects, your team will have the chance to devise large-scale marketing strategies to meet specific objectives, design and code webpages, and build workflows, landing pages, and other marketing automation assets. At Cumberland College, our training can be customized to fit the company's objectives and the skill levels of your employees. This will help you to build a personalized training plan to foster the growth of your team and enhance your company's performance.
Interested in enrolling your team in digital marketing corporate training?
Contact Cumberland College for more information!