Digital marketing data provides businesses with real-world insights on their performance. This includes audience engagement, sources of traffic, and conversion rates among other metrics. Businesses eager to improve their reach and enhance their communications rely on digital marketing analytics to make more impactful decisions.
By providing your employees with corporate training in this field, you can have a strong team that's well-equipped to take your marketing efforts to the next level. Through hands-on projects with real tools and campaigns, your employees can develop the necessary skills to efficiently use industry-standard tools and techniques—including Google Analytics, CRM reporting, and social media analytics to name a few.
Here's a closer look at how training your employees in digital analytics can help you reach your business goals more effectively!
Marketing Analytics Can Help You Better Understand Your Target Audience
Marketing data can be useful in many ways, a major one being the ability to provide key audience insights. By using digital marketing analytics, businesses can track and analyze customer behaviours in order to understand their audience and optimize their efforts—providing the best service possible.
Employees who know how to use digital marketing analytics can help businesses create effective marketing campaigns that resonate with their leads and customers. In doing so, businesses can strengthen their relationship with their target audience and boost engagement—showcasing their desire and ability to connect with their consumers. Through corporate training in digital analytics, employees can learn to set up and configure Google Analytics accounts to give you access to the data you need to improve your marketing efforts.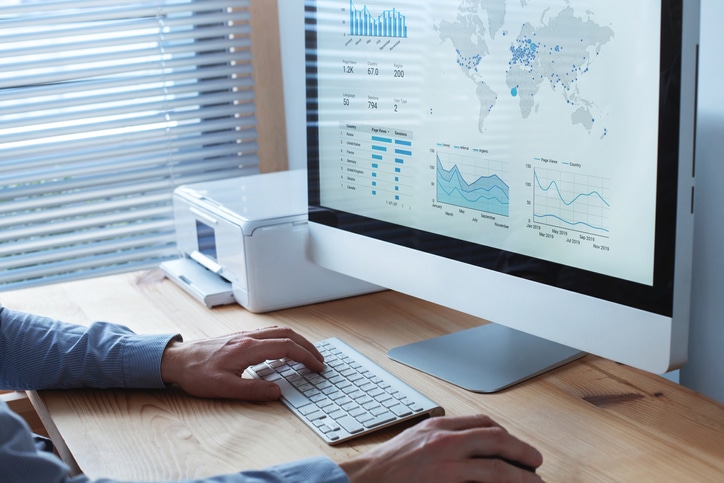 Employees Who Receive Digital Analytics Coaching Can Optimize Marketing Campaigns
By analyzing marketing data, businesses become well-positioned to significantly improve their marketing campaigns and general marketing efforts. That's because data analytics can shed light on different marketing methods and platforms, allowing businesses to save costs by identifying strengths and weaknesses—guiding the decision on which campaigns to expand or stop.
Through digital analytics coaching, employees learn to create Google Analytics goals that can track how well your business achieves its target objectives. They also learn to measure organic and paid campaigns through Search Console, Facebook Insights, Google Ads Manager, and other platforms. With the information gathered from these tools, your team can help you make informed judgment calls that generate the results you seek. 
Using Data Analytics to Anticipate Market Trends and Maintain a Competitive Edge
Notably, marketing analytics can be used to help businesses realistically predict market trends. By studying customer behaviours and campaign performances, businesses are able to collect actionable data that allows them to quickly adapt to new trends—enabling them to develop a competitive advantage.
During their training, employees learn to apply their critical thinking skills to analyze real advertising campaigns and review results to make helpful recommendations. They also learn to build customized reports and dashboards that can track various metrics in alignment with your business objectives. Through these insights, your team can help you anticipate how best to move forward—ensuring that your business is ready to embrace the future.
Would you like to learn more about corporate training in Montreal?
Contact Cumberland College for more information!