Lead scoring is a common tactic used by sales and marketing teams to determine the value of new leads or potential customers. By assigning different "points" or grades to leads, you can determine who's really interested in your company and who you should focus your sales efforts on. Understanding how to collect and interpret marketing data is the first step to building a lead scoring system that can drive your efforts and, in turn, produce sales.
At Cumberland College, our training course in Digital Marketing Analytics is a great way for you and your team to get the most out of lead scoring. With a strong understanding of analytics, your team will have the tools to understand consumer behaviour, gauge campaign success, and direct their efforts to the customers that matter. Here's a closer look at the value of lead scoring for your company.
Align Your Sales and Marketing Teams With Corporate Training
Many companies suffer when their sales and marketing teams aren't on the same page. On one end, the marketing team will be sending across leads for the sales team to target. On the other end, the sales team will be communicating directly with the leads and will understand what drives conversions.
Both of these teams will need to rely on analytics reports to understand what kind of content is most effective at converting leads. With an effective lead scoring method in place, you can attach different points to certain emails, offers, and other kinds of marketing content. You can ensure that each lead passed onto sales is qualified, using a value system that both teams have agreed on.
By providing corporate training in analytics for the whole team, you can get everyone on the same page when it comes to creating a lead scoring framework that suits your company's goals.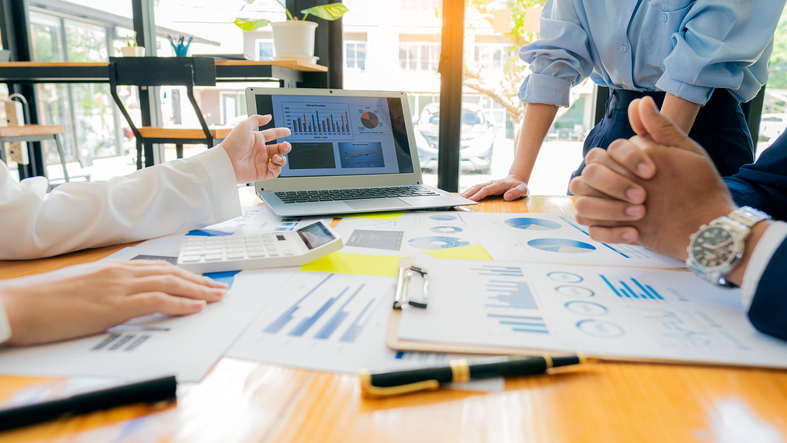 Use Lead Scoring to Interpret Consumer Activity
An effective lead scoring system should take into account several different factors, including both explicit and implicit information. Explicit lead scoring will be based on data you've collected directly from the lead, such as their age, location, occupation, etc. Implicit lead scoring, on the other hand, will be based on data you've collected about their online consumer behaviour. That includes things like their website visits, email engagement, and social media activity.
A lead scoring system is a great way to analyze all that activity and use it to drive your sales efforts. For example, someone who clicks on a link in your email will have a higher score than someone who simply opens the email. Likewise, you could assign a score to consumers based on how often they engage with your company's social media. These scores will help your team know who to prioritize and target in their sales efforts.
Save On Your Marketing Efforts
Once you know how to establish a lead scoring system, your business will be on its way to saving time, money, and resources. By assigning value to different leads, you can identify and cut the marketing efforts that are focused on driving low-quality leads. Instead, you can turn your attention to the consumers that are most likely to bring in business. Your team can focus their energy on communicating directly with high-value leads and automate the processes for low-value leads. In time, this can result in faster conversions and lower marketing costs.
With digital marketing analytics training, your team will be able to customize and generate reports based on specific organizational needs, translate data into real improvements for business operations, and create a lead scoring system to streamline your efforts.
Are you interested in learning more through digital marketing training?
Contact Cumberland College today.