With new digital channels emerging and consumer expectations growing, the need for a comprehensive multi-channel digital marketing strategy becomes increasingly important day by day. However, it's wishful thinking to assume you can manually implement every new strategy and keep up with each new best practice on your own. Fortunately, with the help of marketing automation, this goal is attainable.
Marketing automation is music to the ears of anyone in the digital marketing field because it achieves the seemingly contradictory goals of taking tasks off your plate while simultaneously increasing your company's ROI.
How could this be? The key is in the word 'automation': this technology personalizes, organizes, and streamlines your campaigns to help you provide your customers with a better user experience while freeing up time for other digital marketing tasks. Curious? Read on to learn more about the magic of marketing automation!
What Is Marketing Automation? A Primer for Those in Digital Marketing School
Marketing automation refers to any software that does just what it says: automates marketing activities.
When most people think of marketing automation, they think of email automation, which includes segmented campaigns, workflows, and more. However, marketing automation software could also offer social media capabilities, SMS automation, revenue attribution, and other features. But no matter which components a system includes, the goal of all features should be to improve efficiency and provide personalization.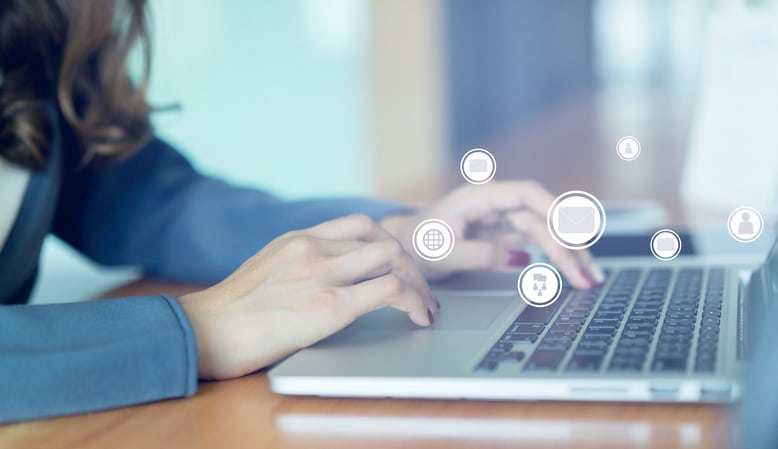 Efficiency Is a Key Marketing Automation Benefit for Grads of Digital Marketing Courses
Marketing automation takes time-consuming marketing tasks and does them for you. This software can send out perfectly timed emails, automate social media posting, and even streamline ad campaigns.
In the business world, time is money, and efficiency is a key reason why the market for marketing automation products is growing so rapidly. In fact, 74% of companies say that marketing automation's time-saving capabilities is its most important benefit.
With the extra time marketing automation affords you, you can create more campaigns, test out new marketing tactics, and brainstorm ways to optimize your digital marketing strategy after digital marketing training.
Marketing Automation Makes it Easy to Personalize Campaigns
Digital marketing best practices are constantly changing, but one lesson remains constant: the more tailored your marketing efforts are, the more effective they will be. We all know that the experience of engaging with a brand is infinitely better when they understand your needs and provide you with exactly what you want.
With marketing automation, you can create custom content based on different audience segments, strategically time your messages, as well as personalize your digital marketing campaigns. If you received an email that addressed you by name or displays products you recently looked at on the company's website, this is almost certainly a result of marketing automation.
Marketing automation also allows companies to create workflows, which are series' of strategically timed messages (usually emails, texts, or calls) spread out over a period of time. As you'll learn in digital marketing school, this tactic has proven especially useful for transforming leads into customers.
Curious about our digital marketing course?
Contact Cumberland College today to learn more!